Br. Eric Kalimbiriro, osc, and Br. Salama Vivalya, osc, commit themselves to serving the Church and people of God
18-AUG-23 (Onamia, Minn.) – On Aug. 18, Br. Salama Vivalya, osc, professed his solemn vows, and Br. Eric Kalimbiriro, osc, renewed his vows to Master General Laurentius Tarpin, osc, at the Holy Cross Priory Church in Onamia, Minnesota, in the presence of Crosier confreres, friends and Crosier Apostolate members.
Br. Salama's and Br. Eric's family, friends and confreres in the Democratic Republic of the Congo were able to view the ceremony via live stream on the Crosiers' YouTube channel.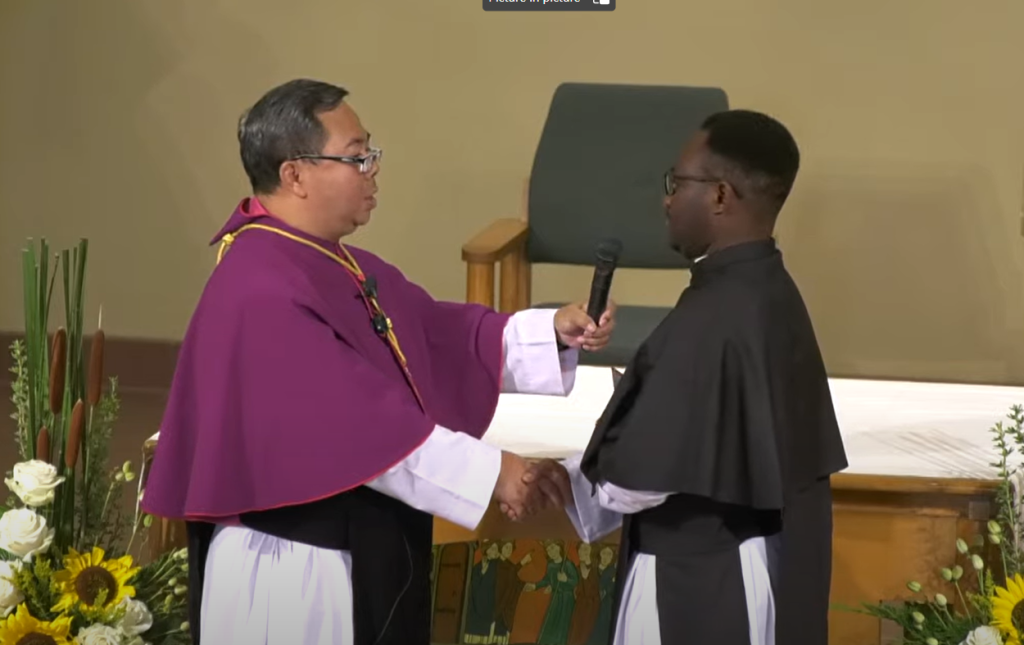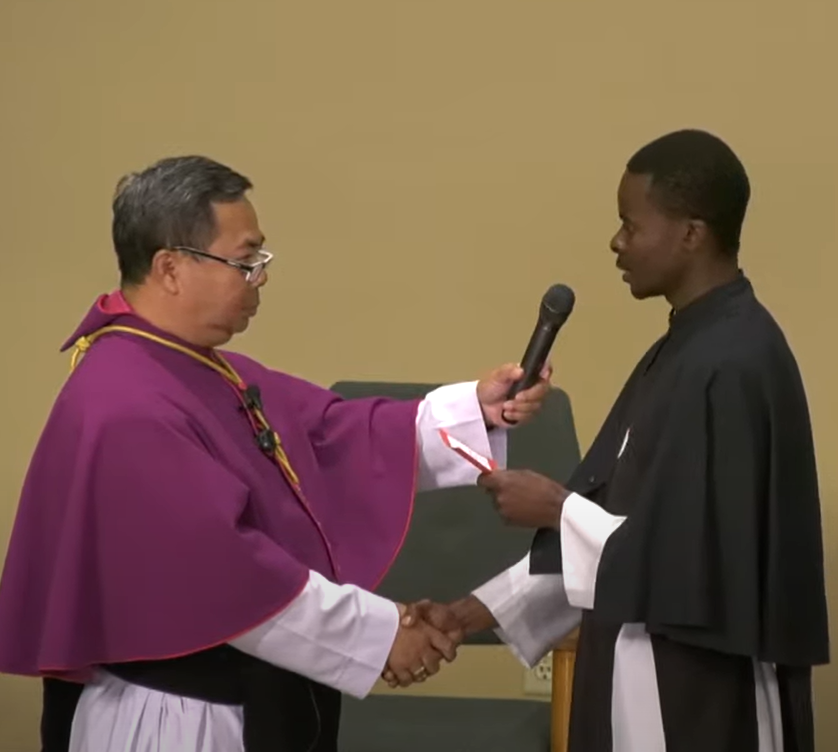 When asked how they each felt on this special day, Br. Salama said, "It is truly a joyous moment for me to have professed my solemn vows as crosier religious. The journey has been both challenging and rewarding, and I'm incredibly grateful for the support and formation I've received from my community and most importantly from God. I thank all who continuously pray for religious vocation. I'm truly blessed to be on this path." Br. Eric shared, "This is a joyful day for me, and I feel very good! Next for me in my vocation journey is to work toward making my solemn vows."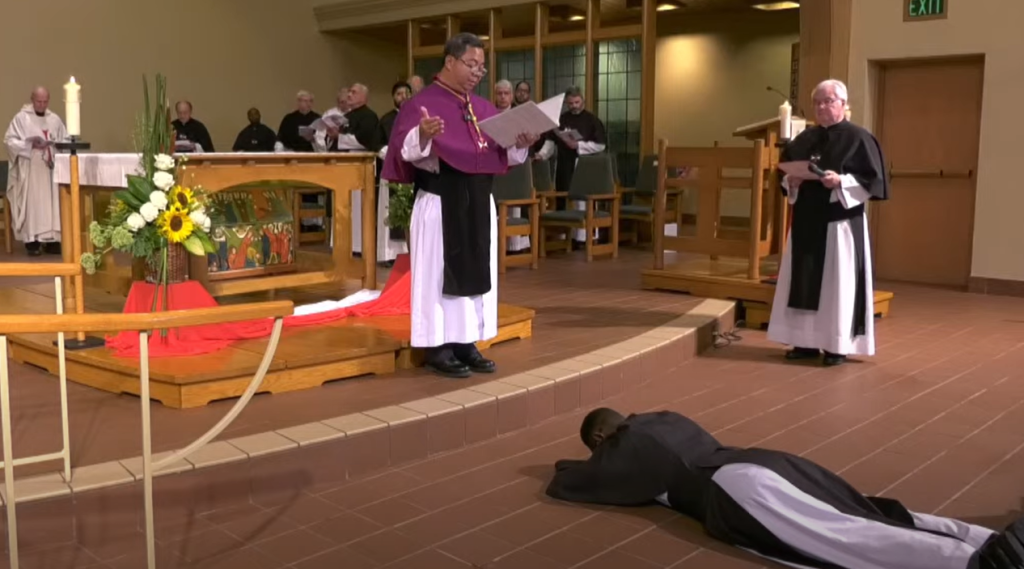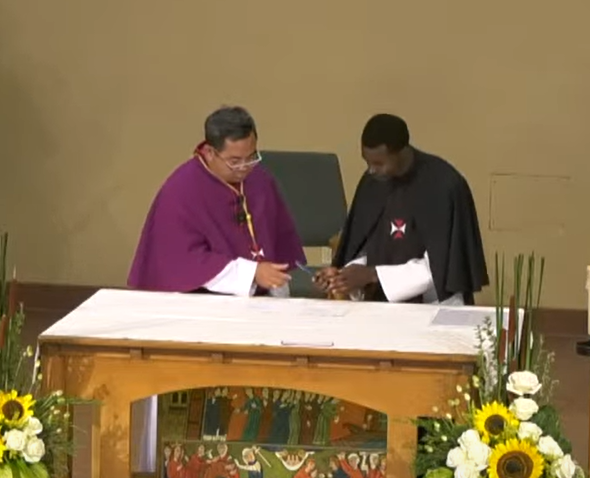 "We are very grateful for Br. Salama's and Br. Eric's presence in our midst. We thank them for their faith and for saying Yes! to this call," said Conventual Prior Tom Enneking, osc. "May God guide and bless them as they continue on their journey to learn and grow in Crosier Religious Life."
Both men are participating in the International Post-Novitiate in English (IPNE), a program established by the master general in 2020. Brs. Salama and Eric are in the United States to grow in their Crosier vocation. The program is managed by the Conventual Priory of the Holy Cross in Phoenix. As part of the IPNE program, Brs. Salama and Eric completed one year of intensive English study at Arizona State University in Tempe, Ariz.
Br. Eric was born in Luciga (Congo), in 1994. He entered the Crosier novitiate Sept. 13, 2017, and made his first profession of vows Sept. 13, 2019.
Br. Salama was born in Luofu (Congo), in 1995. He entered the Crosier novitiate in 2015 and professed his first vows Sept. 14, 2017.
During their post-novitiate formation, they will study theology at St. John's University in Collegeville, Minn.