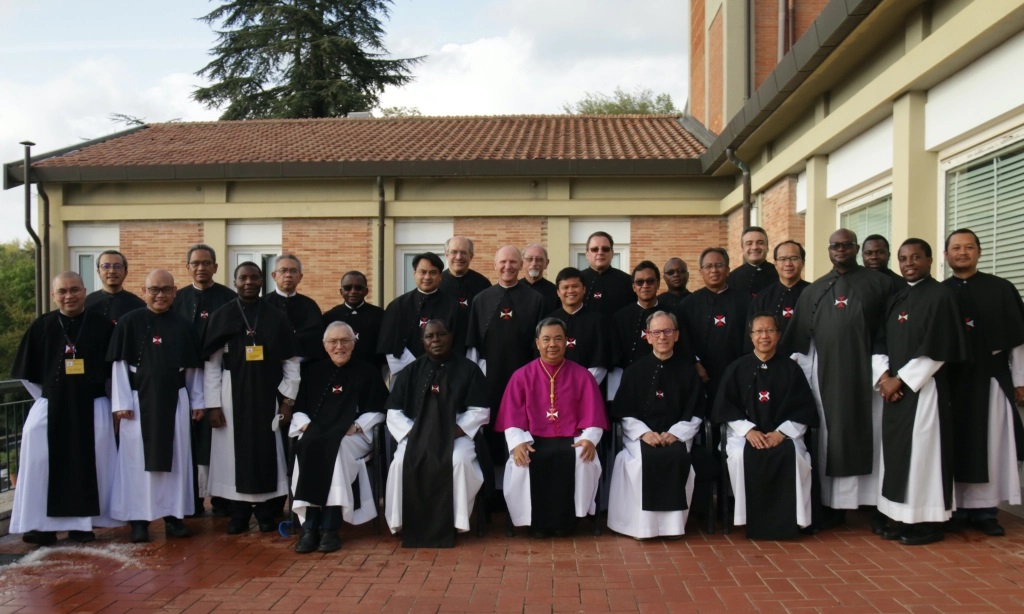 The Order of the Holy Cross held its 2022 General Chapter in Rome April 20–May 4. The theme was "Unity in Charity: Bringing, Breaking, and Sharing the Bread."
Master General Laurentius Tarpin, osc, officially opened the 2022 General Chapter with Mass. His homily, "Encounter with the Risen Jesus that Transforms Life," set the spirit for the two weeks. Delegates from each region of the worldwide Order —the United States, Indonesia, the Democratic Republic of the Congo, Brazil and Europe—participated.
In the opening session, Master General Tarpin welcomed his confreres, not as guests but as one family. Each region gave a report on their respective areas. Following the presentations, the delegates engaged in small group discussions.
One of the most important responsibilities the delegates must do is elect the next master general. Following a thoughtful discernment process, it was announced with great joy that Master General Tarpin was reelected master general for the next six years!
The delegates also elected three councilors to support the master general. Congratulations to Fr. Pierre-Paul Walraet, osc; Fr. Yohanes Berchmans Rosaryanto, osc; and Fr. Jean-Marie Kahindo Kighoma, osc!
All are invited to view the installation ceremony of the master general and his councilors, which took place at the Basilica San Giorgio in Velabro, Rome. https://youtu.be/j4_tgyCsQPs