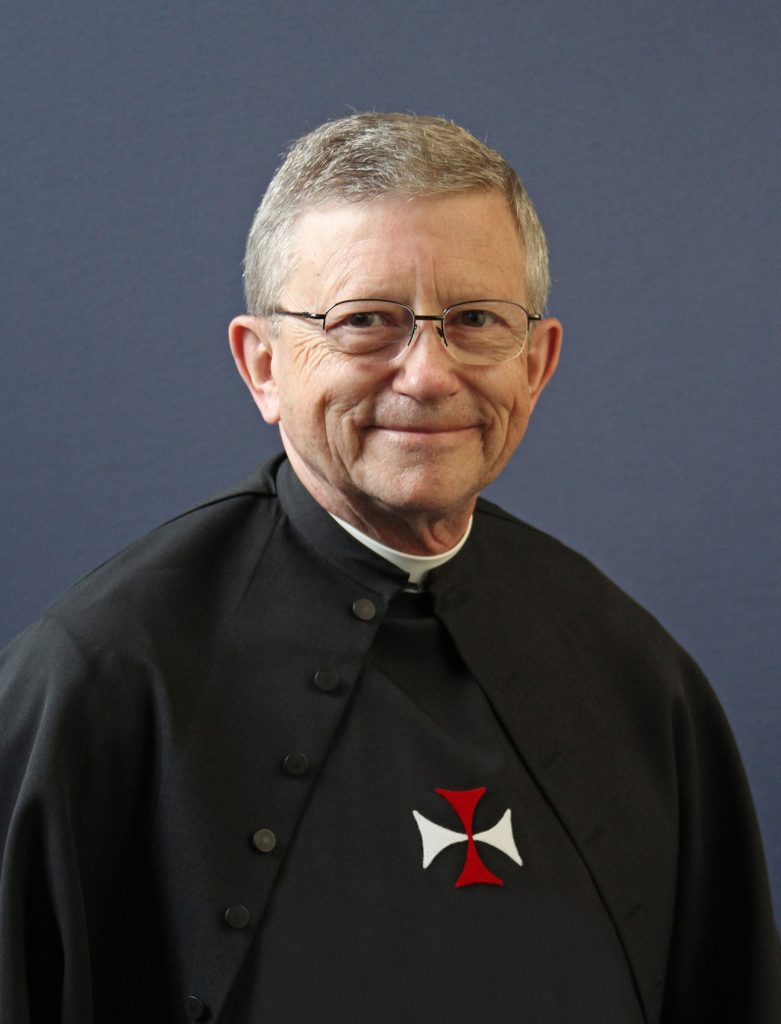 The Crosier Community mourns the loss of our confrere.
James "Jim" George Moeglein, osc, was born Jan. 5, 1943, in Little Falls, Minnesota, to Charles and Agnes (Dullinger) Moeglein. He was one of four children.
He died of cancer on Jan. 22, 2023, at Mille Lacs Health System Long Term Care Facility in Onamia, Minnesota, at the age of 80.
Jim attended St. Mary Elementary School in St. Cloud, Minnesota; Crosier Seminary in Onamia, Minnesota; and St. Francis University in Fort Wayne, Indiana, where he earned a bachelor's degree in philosophy. He also attended the Crosier House of Studies in Fort Wayne and Catholic University of America where, in 1970, he earned a Bachelor of Sacred Theology. In 1974, he earned a master's degree in history at St. Cloud State University in St. Cloud.
Jim entered the Crosier novitiate in 1963 and made his first profession of vows Aug. 28, 1964, in Hastings, Nebraska, and professed solemn vows in Fort Wayne Aug. 28, 1967. He was ordained a priest May 31, 1970, in Fort Wayne.
After serving as a deacon at St. Mary Church in St. Cloud and in Ottoville, Ohio, Jim provided weekend assistance in the Archdiocese of St. Paul-Minneapolis and served as parochial vicar at St. Cyprian Church in Riverview, Michigan, for one year. He was also a faculty and staff member at Crosier Seminary in Onamia. For 10 years, he provided pastoral assistance for the Central Minnesota TEC Program. Jim served as prior of the Crosier Community of Onamia from 1978–1984 and as prior of the Crosier Community of Hastings from 1990–1999. From 2000 until his death, he was assigned to the Crosier Community of Onamia, where he served as the archivist for the Crosiers in the United States and coordinator of care for the elder Crosiers in Onamia. He also wrote articles for various Crosier publications. In 2002, he was removed from ecclesiastical ministry following a credible report of sexual abuse of a minor and was supervised under a safety plan until his death.
He is survived by his brother Thomas Moeglein, his sister Mary Sue (Griff) Duke, his extended family and his Crosier confreres. He was preceded in death by his parents and sister Kathryn Gohmann. Services for Jim will be held at the Crosier Priory Church in Onamia on Jan. 27, 2023. Hospitality with the Crosiers will immediately follow the liturgy.