Br. Christopher Erran, osc, continues vocation journey in joyful celebration
18-JULY-2023 (Phoenix) – It seemed like a short time ago Br. Christopher Erran, osc, received his Crosier habit Sept. 14, 2021, at Holy Cross Priory Church in Onamia, Minnesota. During the rite of investiture, he was formally vested with the Crosier habit, which he wears for community prayer and Eucharist each day and for special events and other occasions.
Now two years later, he has completed his novitiate program and was accepted for first vows by Conventual Prior Thomas Enneking, osc, with the consent of his council. Br. Christopher professed his vows during the evening conventual Eucharist on July 18, the Feast Day of St. Odilia, patroness of the Crosier Order.
Br. Christopher is enthusiastic about his future with the Crosiers, "Reviewing my experience to where God has led me—to the Crosiers—has given me peace, confidence and comfort. I've always been passionate about serving people within my community. That's why I knew when the Crosiers moved to South Phoenix, it was God's call to me. My hope is that I can continue to inspire others to answer that call to God with a resounding YES!"
Fr. Tom said, "I am very grateful that God has called Br. Christopher to consider Crosier Religious Life as the way to live out his baptismal call to holiness. May the Spirit continue to guide Br. Christopher on his vocation journey."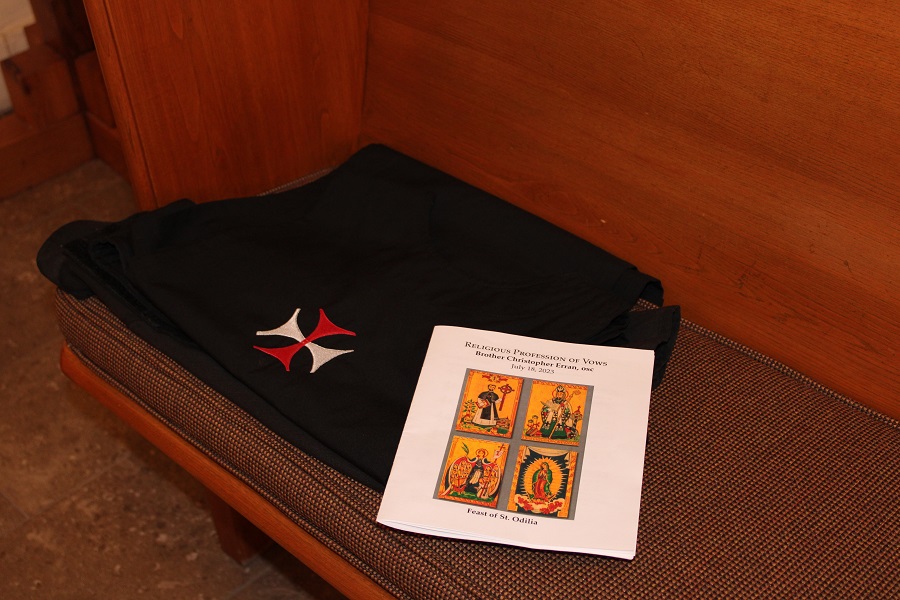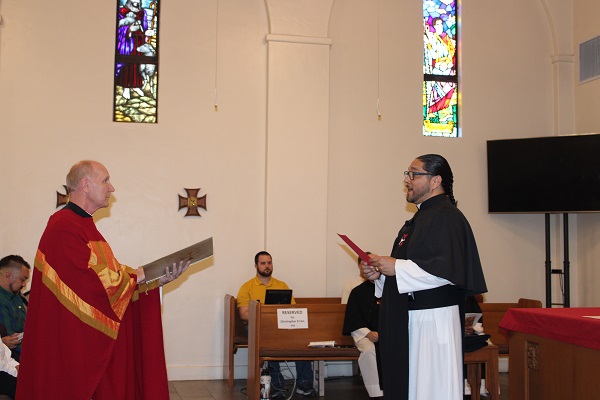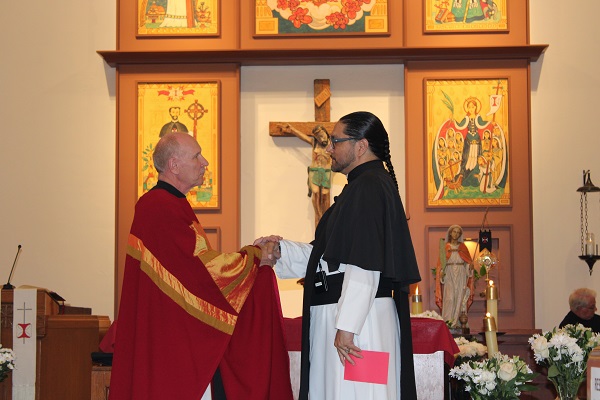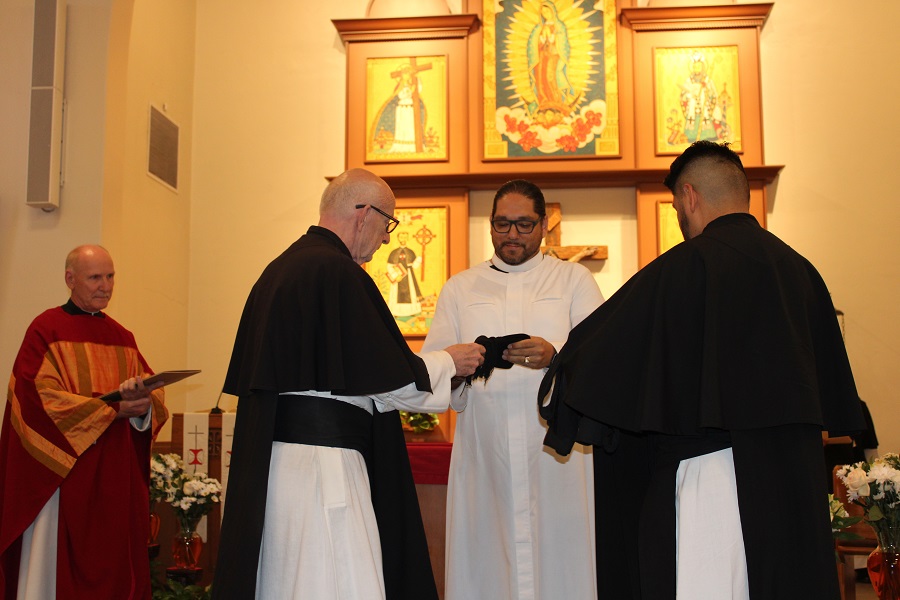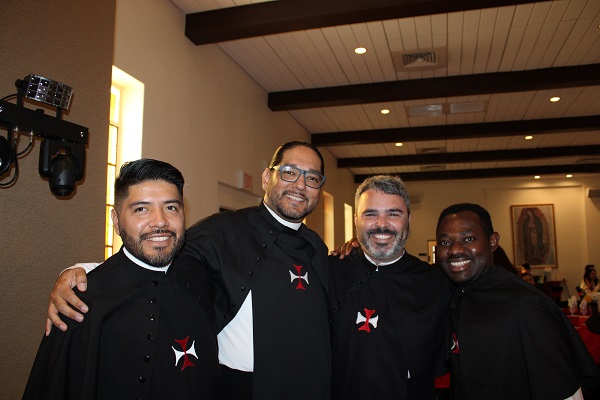 Br. Christopher is preparing for his move to the Crosier filial priory in Onamia to begin his post-novitiate formation where he will join four other Crosiers in formation. He will also take classes at St. John's School of Theology and Seminary in Collegeville, Minnesota.
A native of Phoenix, Br. Christopher is the son of Linda and Raymond Erran. He attended St. Catherine of Siena Catholic Elementary School, South Mountain High School and Arizona State University (ASU) where he graduated in 1999 with Bachelor of Science degree in recreation management. In 2003, he earned his master's degree in counseling psychology from Northern Arizona University in Flagstaff, Arizona.
Before entering the Order, Br. Christopher worked in various roles within higher education including student service, recruitment, outreach and retention. He also worked at ASU and for different campuses within the Maricopa Community College District including Rio Salado College, Phoenix College and South Mountain Community College. He has three brothers who all reside in Phoenix: Raymond, Gary and Eric. Br. Christopher's interests include the arts, music, seeing good movies, spending time with family and enjoying outdoor activities.